---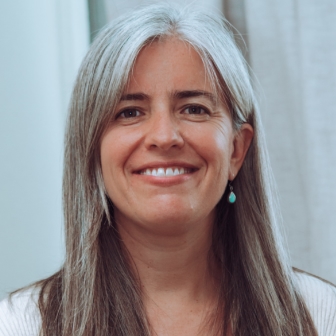 Lydia Mills - Level 1 Pedagogy
Lydia Mills has specialized in teaching music with the Kodály method for the last 20 years. She received her Master's in Music Education with an emphasis in Kodály from Holy Names University in 2002. Lydia has taught PreK-6th grade music in bilingual schools in the Bay Area as well as in Santiago, Chile. Besides teaching children, Lydia has led teacher training programs in the Kodály approach throughout Latin America, and started the Kodály institute training programs in both Puerto Rico and Chile. She has researched children's traditional singing games in Spanish in collaboration with other music teachers and folk musicians from Latin America. Lydia has self-published a number of music books and recordings of children's music in Spanish for teachers and families, and is currently working on a book on the Kodály approach in Spanish. Her website is lydiamilllsmusica.com. Lydia recently returned with her three children from living ten years in Chile, and currently lives in Berkeley, California.
---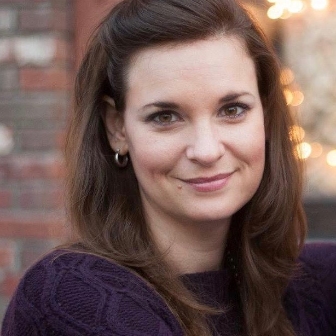 Shelly Suminski - Level 2 Pedagogy
Shelly Suminski Mahpar received a BM in Trombone Performance from the University of Southern California as the 2007 recipient of the Robert Marsteller Outstanding Brass Musician Award while studying with Dr. Terry Cravens. In 2009 she earned her Masters Degree at the California Institute of the Arts, studying under James Miller, Associate Principal of the Los Angeles Philharmonic. As an active freelance musician in Southern California, Suminski Mahpar has performed with many local orchestras and musical theatre companies. In addition to classical performance, Shelly also performs and tours with local rock and big bands and has recorded for film, television and other media projects. Her career has led her to play in major venues across the United States, Middle East and Asia. In 2019 she performed the world premier of Meditation and Decision for solo trombone and piano at the International Trombone Festival in Muncie, IN. She returned to ITF in 2022 performing as a founding member of the all-women Empress Trombone Quartet. Devoted to music education, Suminski Mahpar has been involved with non-profit organizations in the Los Angeles area since 2005. These organizations include the Young Musicians Foundation, USC's JazzReach program, the LA Philharmonic's YOLA at EXPO in Los Angeles, and the award-winning Harmony Project in Hollywood, CA. In addition to serving on the trombone faculty for the Colburn School's CSPA, she is the full-time Music Director at St. Joseph Catholic School in Long Beach, CA. Shelly serves on the Board of Directors for the Organization of American Kodály Educators as the Western Division President and Instrumental Advisor, and is the immediate Past President of the Kodály Association of Southern California.
---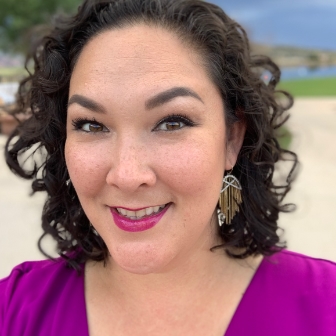 Jana JMK Martin (she/they) - Level 3 Pedagogy
Jana Kitamura Martin has over 20 years of teaching music, with experiences in PK-12 vocal and general music. She holds a Bachelor's degree in Music Education from the University of Northern Colorado and Masters in Education in Curriculum and Instruction. She completed her Kodály Certification at New York University, and Orff certification at DePaul University. She also had the opportunity to participate in the 2017 Kodály Seminar at the Kodály Institute in Kecskemét, Hungary to learn more about the methodology in the birthplace of Kodály and to study with world-class musicians and continue her musical learning. Martin currently teaches general music at Highcrest Middle School in Wilmette Public Schools District 39, and directs the Wilmette High Five Junior Choir for students of all abilities. She is also a member of the faculty at the DePaul University Summer Kodály Institute, where she has taught musicianship classes since 2016. Martin is a Member At Large on the OAKE Board of Directors, serves as Chair of the OAKE Equity Committee, is a member of the OAKE Teacher Education Committee, and serves on the board for the Chicago Area Kodály Educators. She has presented professional development sessions for ILMEA (2018, 2020, 2022) and OAKE (2022) conferences, as well as local workshops in Illinois, Ohio, North Carolina, and Virginia for teachers and university students.
---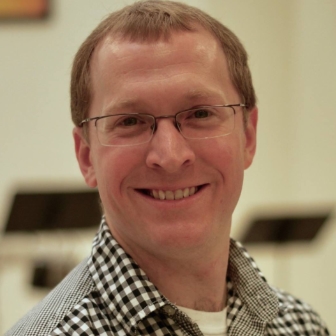 Matt Hanne - Musicianship Level 1 & 2
Matthew is an Assistant Professor of Music Education at California State University - Bakersfield, where he teaches courses related to elementary music and voice, and serves as the University Supervisor for intern schools in the local school districts. He previously served as the Director of Fine Arts at The Independent School and was on the faculty of Newman University, both in Wichita, KS. Matthew earned his Kodály Certification from Wichita State University, and has studied at the Kodály Institute in Kecskemét during multiple summer sessions. In 2017, he was privileged to participate in a conducting master class with Péter Erdei, and was selected by Mr. Erdei to conduct in the final concert. Matthew has consistently been placed in the highest level of solfege class offered during each summer session, studying with Marianna Spiegel, Judit Varga and Nóra Keresztes. Matthew recently served as the English Language Translator for "Classical Harmony", a translation from a Hungarian textbook co-authored by Ms. Keresztes. Matthew has presented at local, state, regional, and national conferences on topics related to choral rehearsal techniques, vocal improvisation, and the Kodály approach to teaching. He has presented at national conferences for NAfME and OAKE. Matthew headlined the 2019 MKMEA regional conference in Omaha, NE. He has presented at state conferences for KMEA and KCDA, and has led workshops for school districts in Kansas, Missouri, and California. Matthew is pleased to have directed elementary honor choirs for SCKMEA, SWKMEA, and USD 308 school district. Matthew was selected to present at the February 2023 CASMEC conference in Fresno, and the 26th International Kodály Symposium in Los Angeles during the summer of 2023. Matthew is currently serving as the Secondary Choral Chair for the OAKE National Board, and has previously served as president of the Kodály Music Educators of Kansas, and High School Choir Chair for the South Central Kansas Music Educators Association. He is pleased to have served on the faculty of Kodály training programs at WSU (Conducting, Level III Pedagogy and Folk Song Research, and Level I and II - Secondary Track Pedagogy and Song Research), CSUB (solfege), Morehead State University (Solfege) the University of Central Missouri (Solfege).
---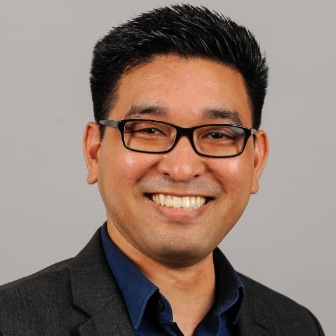 Leo Sakomoto, DMA
Leo Sakomoto is Director of Instrumental Studies at California State University, Bakersfield. He conducts the Concert Band, Symphonic Band, and CSUB/Bakersfield College Joint Orchestra, directs the Pep Band, and teaches courses in music education and conducting. Under his leadership, the CSUB instrumental music program has received several honors, including recognition from the College Band Directors National Association.  He is also the founding advisor of the CSUB Collegiate Chapter of the National Association for Music Education. Dr. Sakomoto maintains an active schedule as a guest conductor, clinician, and adjudicator at the middle school through university levels.  Recent guest conducting engagements include honor bands and orchestras in Texas, South Carolina and California, and orchestral rehearsal clinics in Ecuador. He previously served as Assistant Conductor of the Inland Valley Symphony Orchestra of California. He is active as a conference presenter, previously lecturing on wind band repertoire and conducting, and most recently presenting a clinic on rehearsal efficiency through conducting at the California All-State Music Educators Conference. Awards received include Outstanding College/University Music Educator and Music Educator of the Year, both from the Kern County Music Educators Association. He was an invited participant in the Nordic Wind Band Conducting Competition in Helsinki, Finland. Dr. Sakomoto completed his Bachelor of Arts degree in Music Education from California State University, Los Ángeles. He received his Doctor of Musical Arts and Master of Music degrees in conducting from UCLA under the mentorship of Thomas Lee. He has also studied with conductors such as Richard Floyd, Jerry Junkin, Craig Kirchhoff, Allan McMurray, and H. Robert Reynolds. As part of his continued professional development, Dr. Sakomoto completed three levels of study in the Kodály Method through the Organization of American Kodály Educators. Dr. Sakomoto currently serves on the boards of the Kern County Music Educators Association and Bakersfield Youth Symphony Orchestra. He is a member of the College Band Directors National Association, the National Association for Music Education, California Music Educators Association, California Band Directors Association, Southern California School Band and Orchestra Association, American String Teachers Association, and the World Association for Symphonic Bands and Ensembles.
---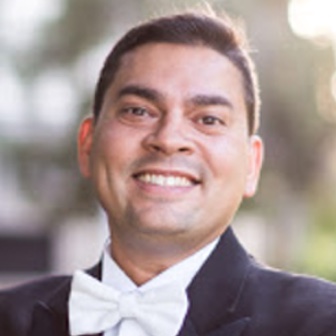 Ángel Vázquez-Ramos, Ph.D
Ángel M. Vázquez-Ramos, a native of Carolina, Puerto Rico is Director of Choral & Vocal Studies and Associate Professor of Music at California State University, Bakersfield. He teaches undergraduate courses in music education, secondary choral methods, and choral conducting. In addition, Dr. Vázquez-Ramos conducts the University Singers, Treble Singers, and Chamber Singers while maintaining an active schedule as guest conductor, adjudicator and clinician throughout the state and western region. Before completing his doctoral studies at Florida State University, Vázquez-Ramos taught secondary choral music at Pinellas County Schools in the Tampa Bay Area. Previous music director positions have included congregations in both Florida and California. Serving as the Central Region Representative on the California Choral Directors Association Board, Dr. Vázquez-Ramos also keeps current memberships in the following professional organizations: American Choral Directors Association (ACDA), National Association for Music Education (NAfME), and the Organization of American Kodály Educators (OAKE). He completed his Bachelor of Arts in Music Education at the University of Puerto Rico. Studying with Judy Bowers, Rodney Eichenberger, Kevin Fenton and André Thomas, he graduated with Master of Music Education and Ph.D. in Music Education degrees from Florida State University. Research interests include: teacher preparation, rehearsal techniques, adolescent choirs, and ethnic choral music. Dr. Vázquez-Ramos has presented nationally and published articles on assessment in music education and teacher preparation in the Journal of Research in Music Education, the International Journal of Research in Choral Singing and the Florida Music Director.
---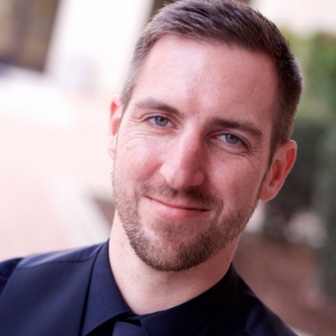 Ryan Ramming - Accompanist, Alexander Technique
A former CSU Bakersfield student, Ryan Ramming began learning piano at age 5 under his father, and then later with Robert Clatterbuck at age 12. At the university he studied with Dr. Soo-Yeon Park, where he also spent several years serving as accompanist for Dr. René Ferrell's Women's Choir. Currently, he plays piano and organ at three churches in Bakersfield, California: Emmanuel Lutheran, St. Elizabeth-Ann Seton, and St. Philip the Apostle. Ryan also accompanies the CSU Bakersfield University Singers and Chamber Singers under the direction of Dr. Ángel Vázquez-Ramos. In addition to his work as a musician, Ryan is an AmSAT-certified instructor of the Alexander Technique, and he maintains a private teaching studio in Bakersfield, CA.